Hypercube
Super serious about art and tech.
See my work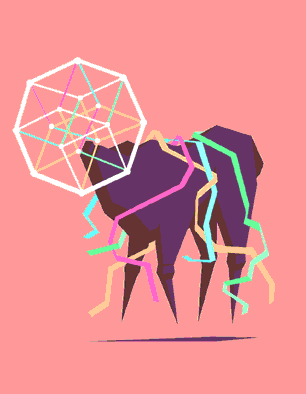 Hypercube is a Meetup group in Pasadena, California. This group is geared towards anyone who utilizes technology as a means of human expression -- creative coders, musicians, game developers, sound designers, animators, graphic designers, performers, etc are all welcome to join!
Technology not only makes our lives easier, but it also allow us to creatively express ourselves in ways that was previously impossible. Now, human expression have expanded beyond physical media and have taken a more digital form. Generative arts, video games, data visualization, algorithms, musical-sequencers, drum-machines, 3D printers, Arduinos, VR, code, etc have become the modern tools/platforms for digital artists to develop meaningful creative experiences using technology.
Every month, the moon phases and humans converge somewhere in Pasadena to hang out, drink brews, and conversate about technology and its uses in creative human expression. Anyone who has an interest is definitely welcome to join!
Don't be a hypersquare, join our Meetup Group!